How We Help
Advocacy
Advocacy is the expression of support for or opposition to a cause, argument or proposal. Advocacy may include influencing laws, legislation or attitudes.
Zonta advocacy is an action taken in "the public interest" or "for the greater good" with respect to advancing the status of women and girls and their human rights.
Zonta advocacy serves as a bridge between the local and the global which entails:

increasing local understanding and engagement on global issues,
highlighting the ways in which local issues reflect global dynamics,
supporting and sharing grassroots perspectives in global forums, and
informing local activists about global policies and events affecting countries and local communities.
To learn more about our Club's advocacy actions and how you can help, go to our How You Can Help page.

We help empowering women through service programs and advocacy. Making a difference by helping women in our local communities is a mantra of the DC Zontians. We put those words to action by providing financial support to several organizations throughout the year. These organizations offer the basic necessities for women in transition, help to build self-esteem in young girls, and raise awareness of the plight of women internationally.
The Kakenya Center of Excellence was founded by Kakenya Ntaiya, a Maasai woman from Enoosaen, Kenya, who obtained a college education in the United States and returned to her village to start a boarding school for girls in fourth through eighth grades. The Center seeks to empower and motivate young girls through education to become agents of change and to break the cycle of destructive cultural practices in Kenya, such as female genital mutilation and early forced marriage.
In July 2010, we invited Kakenya, then the first youth advisor of the United Nations Population Fund, to speak at our monthly dinner meeting about the importance of educating girls. Kakenya told Club members of the Center's need for more living quarters in order to educate more young girls. In response, Club members approved a donation to help build a dormitory for the students. We continue our support by donating funds annually to help cover school supplies.
In July 2015 United States President Barack Obama met Linet Momposhi, a young woman in Nairobi, Kenya, who spoke of how her education at the Kakenya Center of Excellence changed her life. Read more See video
Think back on your years from second grade to seventh grade, and there are likely one or two yearbook pictures you'd rather forget. If you think back on your experiences and memories from this era, you may recall having an acute sense of curiosity and development mixed with many of the introductions to feelings of vulnerability, body image issues, and wanting to "fit in." GOTR provides pre-adolescent girls an opportunity to participate in fun, experience-based curriculum which creatively integrates to inspire girls to be joyful, healthy, and confident. In 2016, GOTR-DC celebrated 10 years of empowering girls in DC.
See video

In the past, our Club has been a Corporate Sponsor with Running Partners and Cheering Squad participants on the day of their spring and fall races. Club members still volunteer race days and also contribute individual donations for the organization.
The Advocacy Project helps marginalized communities to tell their story, claim their rights and produce social change. It recruits graduate students to volunteer as Peace Fellows with partner organizations. In recent years the organization has used traditional needlecraft projects, such as quilts, knit work, and weavings, to draw attention to human rights abuses.
Since 2007, the DC Zontians have supported Peace Fellows working on women's issues by following their blogs and advancing their causes abroad. In 2011 we supported its efforts to raise awareness on the issue of uterine prolapse in Nepal by coordinating the creation of a quilt with panels made by Nepalese women. The Mahilako Swastha (Women's Health) Quilts have been exhibited at the United Nations and in Washington, D.C. Annually, we donate funds to continue our support for this organization.
Calvary Women's Services offers housing, health, employment and education programs that empower homeless women in Washington, DC to change their lives. It's mission is to offer a safe, caring place for tonight; support, hope and change for tomorrow. In 2015, we started a relationship with this organization in donating funds to support its programs in offering a safe place to sleep, healthy meals, and basic services to ensure women are able to take positive steps towards independence.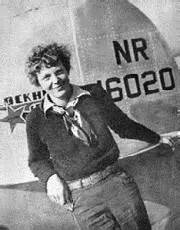 Each year, the Club donates a portion of the local contributions it receives to the Zonta International Foundation for the Amelia Earhart Fellowship Program. This Program was established by Zonta International in 1938 in honor of Amelia Earhart, who had been a member of the Zonta Clubs of Boston and New York. The fellowship is awarded annually to talented women pursuing Ph.D/doctoral degrees in aerospace-related sciences and aerospace-related engineering.